Many of you have remarked to me that you selected the Angel at Rose Hall, because of your interest in Angels Even some of you have shared your personal Angel incounters with me. For me I have always seen ANGELS as messagers from God. The English word "angel" comes from the Greek angelos, which means 'messenger'.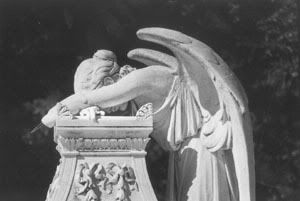 In the Old Testament, with two exceptions, the Hebrew word for "angel" is malak, also meaning 'messenger'. The prophet Malachi took his name from this word. He was himself a messenger, and he prophesied about the coming of "the messenger of the covenant", Jesus Christ (Malachi 3:1).
Although the word "angel" in the Bible, meaning a messenger, nearly always applies to heavenly beings, it can occasionally apply to human messengers. Malachi himself said a priest was a messenger (malak) of the LORD of hosts (Malachi 2:7), and in the Book of Revelation the elders of the seven churches of Asia were called angels (1:20; 2:1 etc.). But when we meet messengers doing supernatural things, there is no doubt they are heavenly beings -
God
's messengers, working for Him.
Eureka Springs vacation
give the Angel at Rose Hall a call,your
Eureka Springs Bed and Breakfast
and your
Eureka Springs Weddings
Chapel, the best place for
Eureka Springs Lodging
and
Eureka Springs wedding
.