Don't Forget:
November 26th Santa in Basin Park 5PM
Eureka Springs
Find The Elves Downtown During the Visit from Santa in Basin Spring Park: Nov. 26, 5-7pm, Basin Spring Park.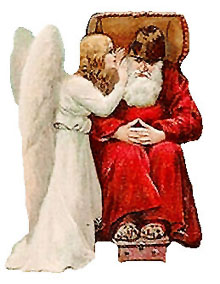 Where are those darn elves hiding? You and your family are invited to search through downtown to find live elves! Each elf will punch your Elf Card for the chance to win a free portrait session with Santa. Every participant will get prizes from the elves and receive a discount on their portrait with Photo with Santa. Come find the 7 Elves downtown with your family. Just a short walk from the
Angel at Rose Hall.