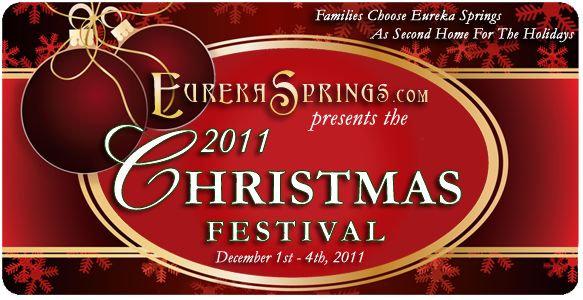 Win A Window Contest: Nov. 17 - Dec. 15
The Annual Win a Window contest is supported by Eureka Springs retail shops! Contestant try to guess the total amount of all the gifts in the Win A Window window across from the courthouse. The one closest wins the whole thing! You can cross everyone off your holiday shopping list. Come see the window this winter and enter for a chance to win!
Find The Elves Downtown During the Visit from Santa in Basin Spring Park: Nov. 26, 5-7pm,
Where are those darn elves hiding? You and your family are invited to search through downtown to find live elves! Each elf will punch your Elf Card for the chance to win a free portrait session with Santa. Every participant will get prizes from the elves and receive a discount on their portrait with Photo with Santa. Come find the 7 Elves downtown with your family!
The
Angel at Rose Hall
is jus ta short walk to the
Eureka Springs Shopping District